Rainbow Analyst And The Model Answer
About
This page gives some background information about The Model Answer and the history of Rainbow Analyst, as well as a post about the latest release.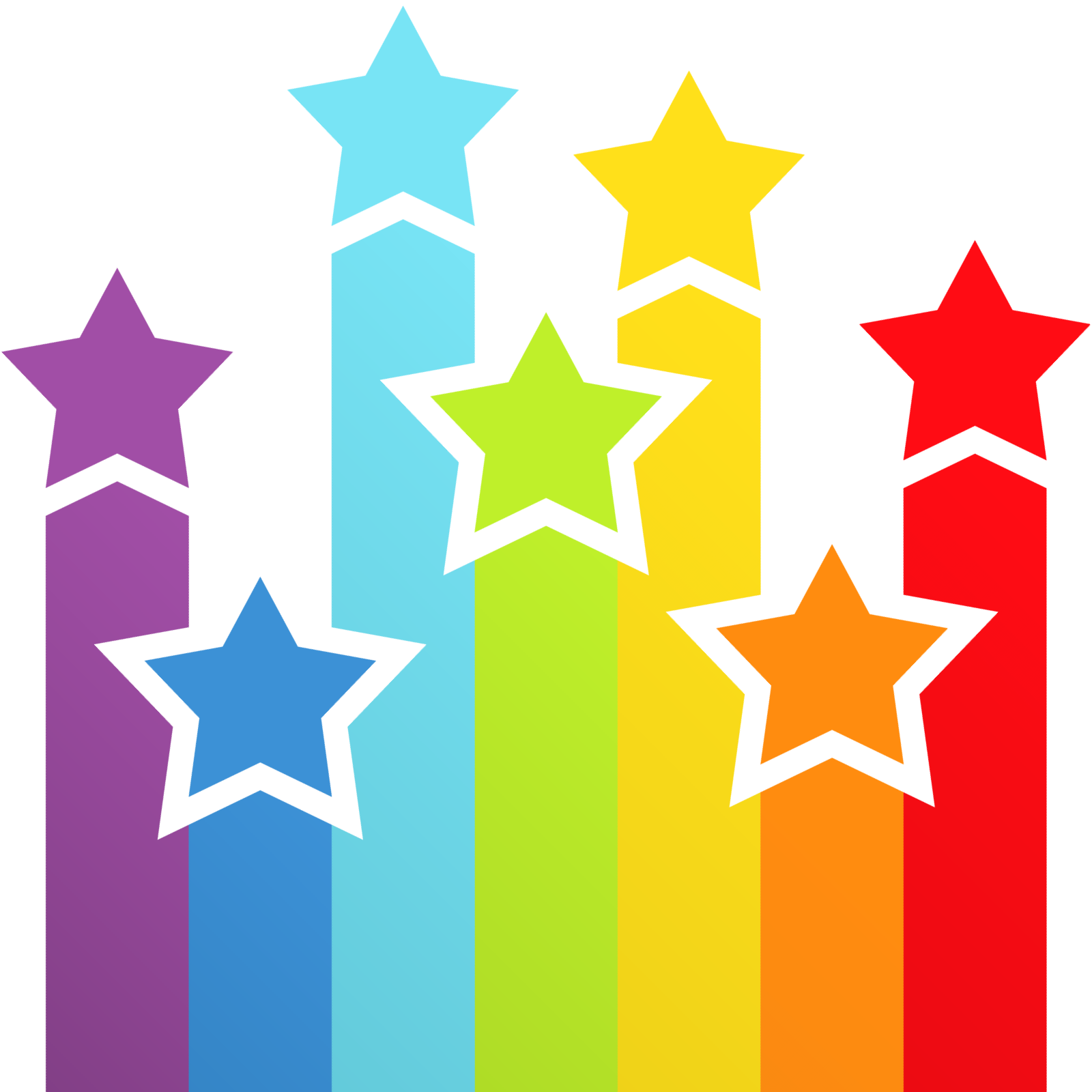 Where Rainbow Analyst Started
The Model Answer
Mike Shallcross
Founder
Mike set up The Model Answer in 2000 as a financial modelling consultancy. At the same time he started developing Rainbow Analyst, initially just for his own use in analysing and auditing Excel spreadsheets. The key feature of Rainbow was (and still is) a unique colour-coding system that makes it very easy to spot spreadsheet problems and inconsistencies. Over time it grew into the leading-edge commercial tool that it is today.
Before starting The Model Answer, Mike spent 17 years working for KPMG and predecessor firms. He trained as a chartered accountant (ICAEW) and chartered tax adviser (IoT), and then moved into financial modelling. His modelling projects at KPMG ranged from a spreadsheet for calculating divorce tax settlements, to a multi-dimensional simulation of the UK electricity generation system. Mike lives in London and is also a qualified psychotherapist. In his spare time he enjoys travel and riding a big-wheel unicycle.
Rainbow Analyst News
Latest release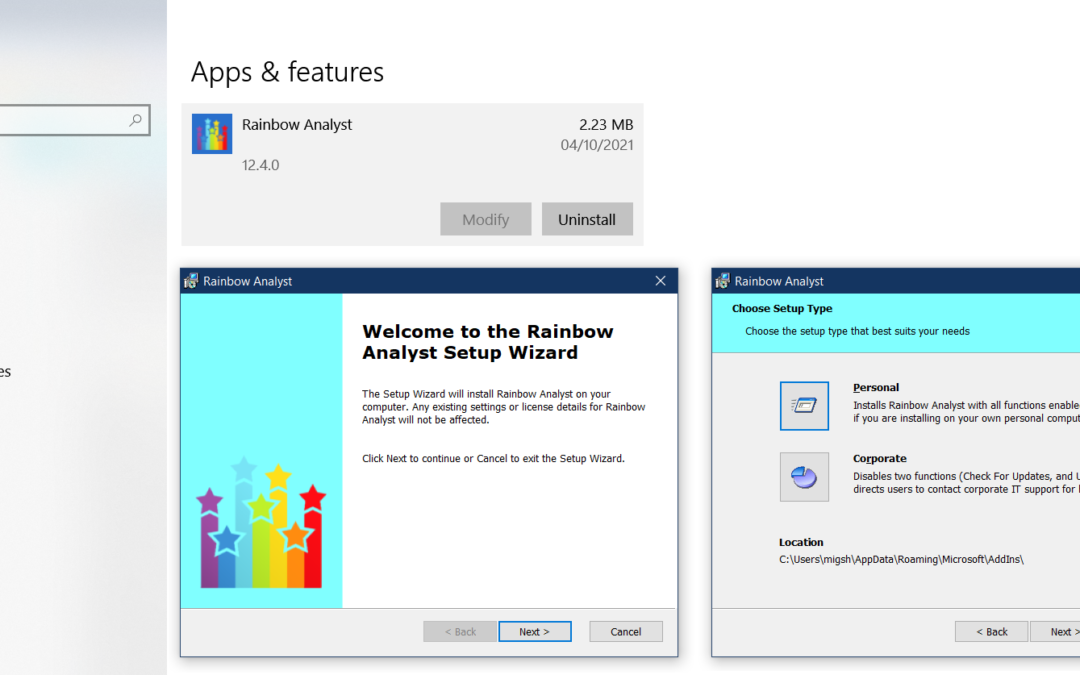 For 12 years Rainbow didn't have an installer; you had to install the add-in file (RainbowPro.xlam) yourself, which in fact you can still do. Then in 2013 we realised that not all spreadsheet users are techie types, and so we used some proprietary third-party software to develop an EXE installer file (RainbowPro.exe). This meant you could just double-click the RainbowPro.exe file to install Rainbow, and for the past 8 years this system has worked very well for individual users.
However, this EXE installer system has proved an increasing headache for some of our corporate customers, in large organisations where software deployment to individual PCs is managed remotely by a central IT department. In this environment, most software is expected to have a standard Windows MSI installer file (i.e. RainbowPro.msi), although this type of file is not really intended for installing an Excel add-in like Rainbow Analyst.
But as you can see from the composite screenshot above, we have now found a way to create a standard Windows installer file for Rainbow, and we will be using this method for all releases starting with version 12.4. For individual users, the process is still very simple; just double-click the RainbowPro.msi installer file to install Rainbow. And for our corporate customers, the new system integrates much better with Microsoft's managed deployment platforms.
One consequence of this method, as you can see above, is that Rainbow Analyst now appears in the list of apps installed on your PC (though not in the app list on the Start Menu). This means that you may need to uninstall it in order to install a future release. To do this, simply open Windows Settings, click Apps, scroll down and click Rainbow Analyst, then click Uninstall.
And before we forget to mention it, you'll see that the new installer file shows off our new Rainbow logo! We have developed this as part of a major visual rebranding for Rainbow, including a completely new website. We hope you like it!