Latest Updates
News Archive
Here you'll find details of each major update to our Rainbow Analyst spreadsheet audit Excel add-in. And to keep in touch, you can also follow our Facebook page.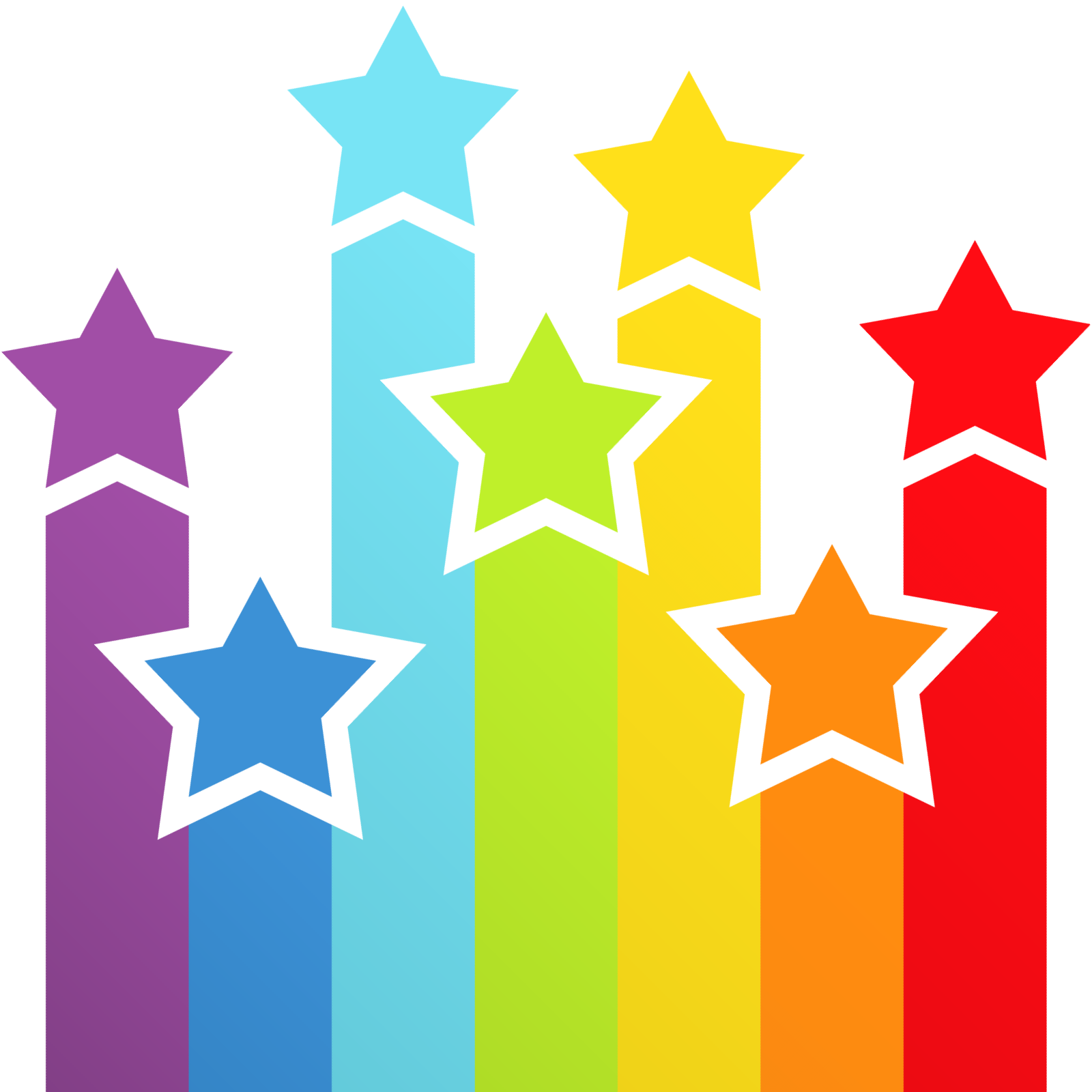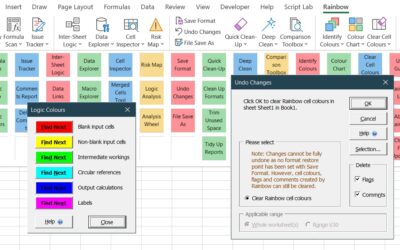 We've been thinking for a while about how to make it easy to find all Rainbow's functions, even the ones hidden away under the buttons on the Rainbow tab. And we've now found a way to do this with a new easy menu system that works seamlessly within the existing tab....
read more
Have you ever wished for a spreadsheet analysis tool that lets you see at a glance the structure and layout of your spreadsheets? In Rainbow version 12, the new Cells and Data tabs in the Logic Analysis function let you do this very quickly and easily. For a practical...
read more
We're proud to announce the release of Rainbow version 12.0, which brings more new features than we can cover in a single post. Some of the highlights are: Analysis options in Risk Map and Logic Analysis increased from 36 to 48. Recognition of new features in Excel...
read more
With Rainbow 11.4 our main focus has been on usability rather than new functions. We've gone behind the scenes to optimise some of the user interface code, and you'll now find that Rainbow loads more quickly, and starts individual functions more smoothly and with less...
read more
With Rainbow 11.3.1 we've added some further features that will help Rainbow integrate smoothly into a large-corporate environment. In particular, we've given you control over two of Rainbow's functions (Check For Updates and Uninstall) that could potentially cause...
read more
Rainbow has offered an Undo Changes function for many years, and we made it much more visible in the recently redesigned menu (in version 11.0). However, as you probably know, it was only able to operate if you had already used the Save Format function to create a...
read more
If you ask any professional Excel developer about merged cells, they will almost certainly say something that can't be repeated here! Merged cells can produce incorrect calculation results, prevent sorting and filtering in data tables, cause errors in macros, and...
read more